Story of Healing: My Remarkable Recovery From Hip Surgery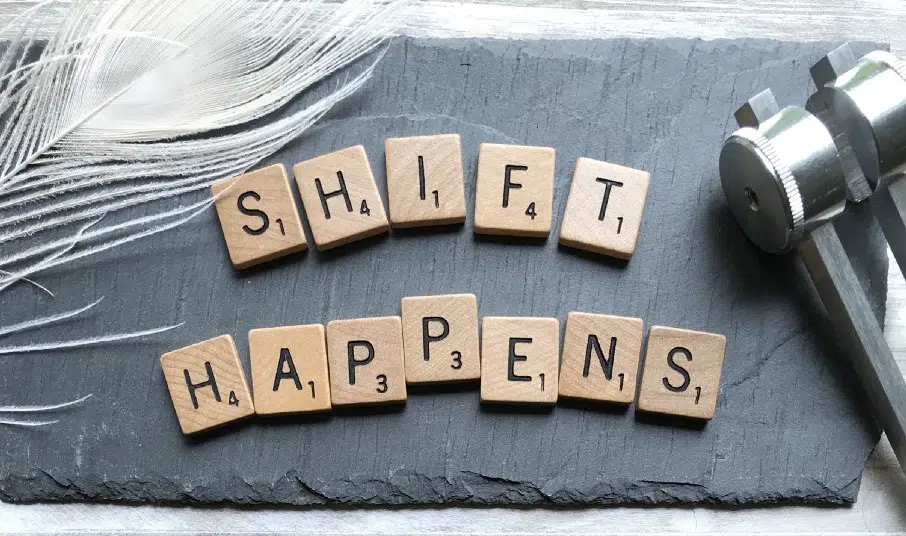 It's the beginning of week two in my quest to replace my old, worn-out bone hip with titanium. I just discarded the walker and cane and am walking, somewhat slowly, on my own. And began taking the dog for a walk today.
It's been a somewhat painful process, as you can imagine, softened by some nice drugs. My physical therapist says I have made a remarkable recovery, and am way ahead of the norm in my progress toward getting back to driving and playing tennis
I attribute my recovery to 5 things, all of which have worked together.
Being in Pretty Good Shape to Begin With
I was a college athlete and have always been active in pursuing good health through physical exercise. Yoga, which I had to pull back on in the last two years as my hip deteriorated, running with my puppy dogs, tai chi twice a week, tennis twice a week, a push up/sit up routine and eating well.
My generally good physical condition, especially leg strength, has been very helpful.
Good Medical Care
Lynne and I interviewed several surgeons before settling on Dr. Brooks. He came highly recommended, has done thousands of successful hip replacements, and has drawn national attention for his ability to minimize problems and infections with the process he has developed that all patients have to follow. And he has put together an amazing team of people who support his insistence on excellence at every step of the way.
They let me bring my own music into the operating room which, in my case, was a looped "Eternal Om" by Stephen Sutphen that has a high vibrational quality to it. I decided that this was important because it was said that the surgeon plays country music in the operating theater. I didn't want to get some "somebody done me wrong" tune stuck in my subconscious mind.
Furthermore, I went to see my wonderful chiropractor, Dr. Runco, the Thursday before the Monday surgery to loosen up my bones for the invasion. In addition, my in-home physical therapist was great and I did everything he suggested I do, especially the exercise routine. I could feel myself getting stronger every day under his tutelage.
My Healing Mindset for a Best Possible Outcome
I am determined to get back to full functioning as soon as possible and used a technique that I have developed called the Best Possible Outcome process. This process is fully outlined in my book The Manifestation Book and can be used for any circumstance where the user wants the best outcome for almost anything. A good parking place, a good outcome of a meeting, or a remarkable outcome for hip surgery recovery.
The process is one where I ask my Higher Self, my Soul, for the best possible outcome for everybody involved in whatever circumstance I happen to be putting my attention on. And then I turn the outcome over to Spirit for the best outcome that Spirit has in mind for me, not my desired outcome. Often the outcome is better than I could have personally imagined.
I've used the BPO process almost every day from getting up and beginning my day, to sleeping at night, to good results from my physical therapy to good behavior from my puppy. And, of course, I did a BPO just before going into surgery.
Higher Consciousness Meditation
Six years ago, when I was fired from a high-level job for whistle-blowing, I dove deep into my meditation practice and had a breakthrough in which I became very aware of my Higher Self and the interpenetration of the 5th Dimension into the 3rd. That I was an Eternal Being occupying an amazingly complicated biomechanical vehicle, in addition to being the human being that I had been indoctrinated into from birth.
I began having conversations with my Soul and began writing down the conversations that I had with "HiC", as I affectionately called It. The result has been 5 books, dozens of blog posts, YouTube videos on my Higher Consciousness Channel, and podcast appearances. HiC taught me a meditation process that I called Higher Consciousness Meditation which often resulted in long and short periods of Illumination and in my book The Meditation Book.
I employ Higher Consciousness Meditation at least twice a day, never failing to achieve Illumination and the sense of union with my individual eternal divine consciousness which is my HiC. In a state of Illumination, it is my experience that healing on all levels is taking place, as needed in the moment.
HiC also taught me to enter into my Holy of Holies for healing, for the purpose of remembering my Eternal Beingness, and reminding myself that my human journey and its difficulties are merely stepping stones to my growth and evolution.
Mindfulness Techniques
In addition to my longer periods of Higher Consciousness Meditation, I've also employed some of my short mindfulness meditation techniques throughout the day, as has been my practice since I developed them for my book, The Mindfulness Book, 3 years ago. They were developed for use in specific situations to raise the consciousness of the user when circumstances warranted. And to be short "tune-ups" throughout the day for reminding myself of my Eternal Beingness.
I frequently used, during this time period, "Peace Be Stillness", for example. Especially when the pain would flare up. This mindfulness technique reminded me to quieten my mind and my body during the pain episode and often resulted in a lessening of the feeling of irritation. In expanded translation, "Peace" would immediately alter my vibration, "Be" would remind me to Be my Higher Self, and "Stillness" would allow me to drop into a state of "Stillness". Very effective.
"I am Divine Consciousness" would remind me of who I really am in the midst of my human "suffering".
And "Higher Consciousness and I are One" would lift me up into the arms of HiC for comforting.
Having a "Session with George" Just Prior to the Surgery
We have a friend who is a remarkable healer who we consult with quarterly and at key times, like hip surgery. He has the ability to delve into my inner world and locate where a "glitch" might be occurring that is causing a problem. In the session I had with him just before the surgery, I was able to locate and do healing work on a whole series of erroneous subconscious thought forms that I had generated in my early twenties which were still lingering around, unhealed.
Using his healing process, he addressed each one and "dissolved" the thought form that was contributing to my condition and helped me get into a maximum state of readiness for the surgical event. Clearing the way for me to be in the maximum state of readiness for a good outcome.
Support from Family and Friends
Last, but by no means, least, has been the support of family and friends. From my wonderful wife and lifelong partner Lynne. She has nurtured me in every way possible, from putting on my compression socks to bringing me ice packs in the middle of the night to soothing my fevered brow. And son Justin, who drove us to the hospital at 5:00 in the morning and stayed throughout the day to help transport me back home and into bed in my semi-comatose state. Justin's brother-in-law Phillip also drove us to appointments and help in the first crucial days after surgery. Neighbors Anita and Rick who brought over 3 dinners, and their conversant selves, to make the first few nights easy to negotiate. Grandson Archer's fabulous, handmade get-well card. And family and friends who called and texted their wishes for my speedy recovery.
A Formula for Healing and Quick Recovery
I have been interested in healing for a number of years and am very aware of the healing I have done on myself—mentally, emotionally, physically and spiritually. My next book will be about this subject. Three years ago, when my hip started to hurt, I had hoped to heal that part of my body. But by the beginning of this year it was clear that I was not going to regrow cartilage in my hip joint. And I began to contemplate hip surgery. I knew that I would need to bring all the knowledge and skill I have accumulated about the subject of healing to bear on having a good outcome. And that the surgery, if successful, would add a number of additional quality-of-life years to my current journey.
I think all of the healing modalities I have mentioned above have contributed to my remarkable recovery. That the sum total of them is greater than just one or two. Obviously, surgery was a major contributor, but I am convinced that anyone trying to maximize the likelihood of a good recovery from any physical, mental or emotional malady can do the same. Can put together a combination of measures that will work for them in their healing process. A good recovery is important in its own right and is certainly important in order to have a Best Possible (Long term) Outcome.
In my case, I reached deep into the bag of tools I have learned about, written about, and made part of my life experience. I think that such a recovery plan can generate a cloud of healing energy in which to negotiate the days and weeks it might take to weather a storm in the physical vehicle that we inhabit.
Next Steps
If you or someone you know is facing a sizeable health challenge, I recommend these steps:
Learn as much as you can about the condition so you will be informed as you proceed to take some degree of responsibility for your own health and the outcome of a condition.
Learn what alternatives you can draw from and include in your recovery plan.
If my experience and knowledge resonate with you, include a spiritual approach to whatever other approaches you decide to take. I think spiritual tools combined with a modern medicine approach is stronger than just the medical model by itself The medical profession will tell you that there are many things they don't know or understand, including why one person does better than another in their recovery. I think a cloud of healing energy generated around any malady can have significant benefits.
Learn about and use some of the healing tools offered in the four books mentioned in this post, The Amazing Benefits of Meditation, The Meditation Book, The Mindfulness Book, and the newest book, The Manifestation Book. All are available at Amazon Books.
Learn to meditate. Learn to meditate. Learn to meditate. The Amazing Benefits of Meditation discusses how much scientific research has been done on this subject and points to many human conditions that respond positively to meditation. Heart disease, mental illness, dementia and hundreds of other maladies respond positively to meditation.
Develop a plan for yourself that suits you and your way of doing things. Consider expanding out a bit beyond your comfort zone to seek out alternatives that can supplement traditional medical treatment. Be proactive and get help from others to negotiate your condition.
And while you arse at it pick up a FREE Chakra Bead Meditation Bracelet in celebration of the launch of the Higher Consciousness Newsletter. Use this link: Newsletter Giveaway.
Blair Abee is an author, poet, YouTubist, and ordinary mystic. His 5 award-winning books are available at Amazon Books, and his YouTube videos at Blair Abee Higher Consciousness Meditation.
Follow me on Social Media